Missing images!!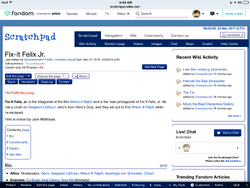 Ever notice a redlink where a picture should be? That redlink usually means that a picture that was there has been inadvertently deleted.[1]
If you see this on a page that you edit, and you want that image back, please let us know by filing a request at Scratchpad:Requests for undelete.[2]
We will try and restore the missing image as soon as possible. Thank you for your patience.
Notes
↑

See example screencap at right.

↑ You can even leave a message right here in the comments section of this blog, if you want.