Cast
Version 1: Posters (by Akari's IP account)

 WARNING: Do NOT edit or otherwise alter: Edit YOUR cast list ONLY. (See SP:CAST)

Stop Right There!
Thor (2011)/High School Musical is rightfully owned by Akari Mitsu.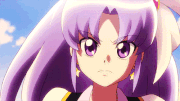 Do not edit this page without her permission.
DON'T steal any informations on this version/page.
If you fixed any mistake on this page, please describe what you fixed in the summary box so that way she know.
If you disobey this rule, she'll call Cure Fortune to punish you!
Thor (The God of Thunder) as Ryan Evans
Jane (The Women Of Science) as Gabriella Montez
Loki (The God Of Mischief) as Taylor McKessie
Heimdall (The Guardian Of Worlds) as Chad Danforth
Sif (The Godness Of War) as Sharpay Evans
Odin (The King Of Asgard) as Troy Bolton
Community content is available under
CC-BY-SA
unless otherwise noted.