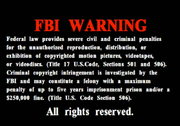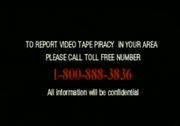 Opening
Tai Seng Video Marketing logo (1997-2001)
1999 TVBI Company Limited Warning Screen (In Chinese)
1999 TVBI Company Limited Copyrighted Screen (In Chinese)
1999 TVBI Company Limited Warning Screen (In English)
1999 TVBI Company Limited Copyrighted Screen (In English)
TVBI Company Limited logo (1998-2004)
Starting the Program of Justice Sung II
Closing
Ending of Justice Sung II
Credits
1999 TVBI Company Limited Warning Screen (In Chinese)
1999 TVBI Company Limited Copyrighted Screen (In Chinese)
1999 TVBI Company Limited Warning Screen (In English)
1999 TVBI Company Limited Copyrighted Screen (In English)
Tai Seng Video Marketing logo (1997-2001)
FBI Warning screens (in English and Vietnamese)
Report Video Tape Piracy Hotline screens (in English and Vietnamese)
Trivia
In the English Version of Report Video Tape Piracy Hotline screen, the English female voiceover was heard in 1994-2007, just like any of these VHS tapes from Chinese, Vietnamese, and Cambodian.
The Tai Seng Video Marketing logo from 1997-2001 was also used from some of these Tai Seng videos in Chinese.
Community content is available under
CC-BY-SA
unless otherwise noted.