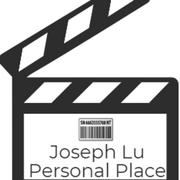 Joseph Lu (ジョセフ ルー, Josefu Rū?), (Hangul: 조셉 루), is the true main protagonist and YouTube user. He creates State Man and TV Channels to make nicknames. His favorite character is Rainbow Dash from My Little Pony. He joins Roblox back in 2016.
He becomes Content Moderator in Scratchpad (this wiki). Akari Mitsu gives him user rights because his State Man articles is trustworthy for her. Arizona (his OC) stays with her because Akari creates a music group, Miracle Canyon.
About Josephlu2021
Gender: Male
Date of Birth:
August 17, 2002
Zodiac Sign: Leo
Nationality: Chinese-American
Relatives: Joseph Lu's dad (father), Joseph Lu's mom (mother)
Hair Color: Black
Eye Color: Black
Friends: The Cute Master :3, SorcerusHorserus, Zachary Rich, Akari Mitsu (special friend)
Enemies: Roblox Anthros, UTTP users
Residence: Boston, Massachusetts
Created series: Logos, State Man, TV Channels, Wireless, Airlines
Likes: Memes, Nightcore music, Zachary Rich, Rainbow Dash, My Little Pony, Double Rainboom, SorcerusHorserus, The Cute Master :3, Survive the Disasters 2, Roblox, Logos, Wireless, SCAD (The Savannah College of Art and Design)
Dislikes: Being insulted, Roblox Anthros, Spirit Airlines
Counterparts

 WARNING: You may add appropriate counterparts. But, do NOT delete any.
Parodies

 WARNING: You may add parodies. But, do NOT delete any. Complete parodies list
[[Josephlu2021/Halloween: The Curse of Michael Myers (1995)
[[Josephlu2021/Halloween H20: 20 Years Later (1998)