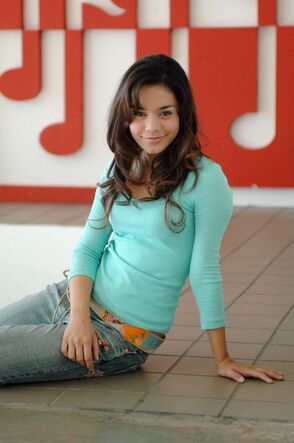 Counterparts

 WARNING: You may add appropriate counterparts. But, do NOT delete any.
Emily (Thomas the Tank Engine)
Misty (Pokemon)
Ribbon (Kirby)
Melonpanna (Anpanman)
Cassie (Dragon Tales)
Sandy Cheeks (SpongeBob SquarePants)
Sarah Hall-Small (The Wubbulous World of Dr. Seuss)
Helga G. Pataki (Hey Arnold)
Patricia "Patti" Mayonnaise (Doug)
J.D. (Robot and Monster)
Sam Manson (Danny Phantom)
Wendy Testaburger (South Park)
Carrie (The Ridonculous Race
Leela (Futurama)
Jessie (Toy Story)
Belle (Beauty and the Beast)
Fa Mulan (Mulan)
Megara (Hercules)
Pocahontas (Pocahontas)
Cleveer Clare (Horrid Henry)
Toodles Galore (Tom and Jerry)
Marianne Thornberry (The Wild Thornberrys)
Aelia/Alex (Insektors)
Biyomon (Digimon)
Sara (Postman Pat)
Princess Atta (A Bug's Life)
Zizzy (World of Doki)
Tizzy (Cubeez)
Jackie (Cyberchase)
Rose Tyler (Doctor Who)
Mundi Billington (Doki's Big Wonderland)
Lady Campanula Tottington (Wallace and Gromit)
Cynder the Dragon (Spyro the Dragon/Skylanders)
Ariel (The Little Mermaid)
Jane Porter (Tarzan)
Rebecca Cunningham (Talespin)
Minnie Mouse (Mickey Mouse)
Mary Jane Watson (Spider-Man trilogy)
Daphne Blake (Scooby Doo)
Sandy (Grease)
Baby (Dirty Dancing)
Maria Von Trapp (The Sound of Music)
Peggy Hill (King of the Hill)
Vanessa Kensington (Austin Powers)
Destiny Angel (Captain Scarlet and The Mysterons)
Shadow (Bear in the Big Blue House)
Kim Possible (Kim Possible)
Gaz (Invader Zim)
Numbuh 3 (Codename: Kids Next Door)
Sailor Moon (Sailor Moon)
Esmeralda (The Hunchback of Notre Dame)
Young or Adult Nala (The Lion King)
Young Faline (Bambi)
Princess Eilonwy (The Black Cauldron)
Dory (Finding Nemo/Finding Dory)
Stella (Over the Hedge)
Community content is available under
CC-BY-SA
unless otherwise noted.