Fellowship for Intentional Community presents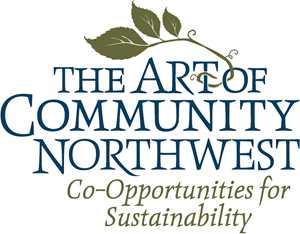 Promoting and supporting communities that recognize and practice sustainability
About this Page
This wiki page is the FIC Core Team planning space for this large community event. The public Event Postings appear on the FIC Events Calendar and the FIC Art of Community page.
Event Summary
Goals
Create strong sense of community for duration of the event

How important is this goal?
if a large public event, a more reasonable goal might be to grow valuable connections for people doing community and sustainability work

Increase NW public awareness of:

NW Intentional Communities
How to grow community where you are
Sustainability Issues in the NW

Increase size and numbers of documented NW communities

FIC Community Listing Drive

Increase effectiveness of:

NW communitarians who are building community in many different forms
FIC at marshalling resources from NW communities
FIC at engaging with Community Where You Are organizations

Generate income for FIC
Generate income for Event Organizers
Leadership
This event is using an Eight Shields Organization Model to organize roles and responsibilities. See Core Leadership Team for current status of leadership team.
Expenses
Unless otherwise specifically arranged, which is expected as the event planning comes together, the event budget will not provide payment for labor or any out-of-pocket costs. All expenses will be born by individual contributors or other supporting organizations.
As the event business plan comes together, it is expected that expenses will be shifted to the event's budget. Until then, any expenses you bear should be considered a contribution to the event's success.
Community content is available under
CC-BY-SA
unless otherwise noted.