STOP Right There, please!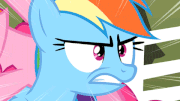 ' Arizona (State Man)
is rightfully owned by Josephlu2021 and part of State Man.
DON'T edit this page without user groups permission.
DON'T steal any informations on this page.
If you fixed any mistake on this page, please describe what you fixed in the summary box so that way he know. If you disobey this rule, Rainbow Dash will get extremely mad at you!
STOP Right There, please!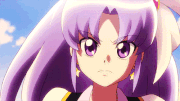 ' Arizona (State Man)
is rightfully owned by Akari Mitsu.
DON'T edit this version/page without her permission.
DON'T steal any informations on this version/page.
If you fixed any mistake on this page, please describe what you fixed in the summary box so that way she know. If you disobey this rule, Cure Fortune will get extremely mad at you!
Arizona



Arizona (GoAnimate)

Created by
Josephlu2021
Voiced by
Steven (Vocalware)
Profile
Aliases
AZ The State Man
Gender
Male
Relatives
Arizona's Dad (father)
Arizona's Mom (mother)
Nationality
Mexican-American
Love interest relationships
Akari Mitsu/Multimedia (permanently; August 2018-present)[1]
SorcerusHorserus (sometimes; March 2018-present)
Friends
Enemies
Likes
Dash Academy (favorite comic)
Deserts
Disney Parks (mostly Tokyo Disneyland and DisneySea)
Wednesdays
My Little Pony
Sailor Moon
Winx Club
Music
Art
Green tea
Mexican food
Hanging out
Dislikes
Being called stupid
Bullies
Getting grounded
Massachusetts
Akari being insulted
Arizona (アリゾナ, Arizona?), (Hangul: 애리조나), is the true main protagonist from State Man. He is the sweetheart, love interest, and current husband of Akari Mitsu. He also dates SorcerusHorserus for short time before Akari's appears. Lately, Arizona becomes the deuteragonist on Miracle Canyon (music group).
Info
Date of Birth:
February 14, 1912 , (Valentine's Day)
Zodiac Sign: Aquarius
Affiliations: Miracle Canyon
Username: ArizonaYes DelawareNo
Other Names: Ringtail Cat[4], Cacomistle (alternative), The Newer Fabulous Arizona
Hair Color: Black
Eye Color: Black
Goals: Protect Akari Mitsu to win her heart
Residence: Mexico (formerly), United States (currently)
Personality
Arizona is extremely protective, fabulous, polite, smart, very cute, calm, sweet and nice person.
Counterparts (Male Version)

 WARNING: You may add appropriate counterparts. But, do NOT delete any.
Duffy the Disney Bear (Disney Parks)
Black Hat (Villainous)
Steven (GoAnimate)
Jung Jae-chan (While You Were Sleeping)
Count Duckula (Count Duckula) (both are reformed characters)
Trent or Devin (Total Drama)
Masaya Aoyama (Tokyo Mew Mew)
The Elk (Fantasia 2000)
Matt (Cyberchase)
Danny Zuko (Grease (1978))
Suho (EXO)
Grey O'Brien (Purikura Daisakusen)
Koichiro Iketani (Initial D)
Ollie (T.U.F.F. Puppy) (both have same personality)
Adrien Agreste/Cat Noir or Nathaniel Kurtzberg (Miraculous: Tales of Ladybug & Cat Noir; Arizona and Adrien are similar)
Nathaniel (Lolirock)
Montana Jones (Montana Jones)
Wilbur Huggins, Clyde McBride, or Bobby Santiago (The Loud House)
Kaz (Shimmer and Shine)
James Maslow (Big Time Rush)
Seungkwan (SEVENTEEN)
Rusty Rivets (Rusty Rivets)
Brad Carbunkle (My Life as a Teenage Robot)
Keima Katsuragi (The World Only God Knows)
Coco/Koji Kokoda, Sabaku, Irie, Tsubasa Momota, Yuya Kaidou, Prince Kanata, Yuuto Namiki, Rio Kuroki/Pikario, or Henri Wakamiya/Cure Infini (Pretty Cure)
Jin (BTS)
Mamoru Chiba/Tuxedo Mask (Sailor Moon)
Xander McCormick (Bunk'd)
Hercule Poirat (Geronimo Stilton)
Kei (Ape Escape)
Inugami (Gugure! Kokkuri-san)
Doan (Papa Louie)
Ikuto Tsukiyomi (Shugo Chara!)
Han Solo (Star Wars)
Jumin Han (Mystic Messenger)
Jaune Arc (RWBY)
Lightning McQueen/Fabulous Lightning McQueen or Max Schnell (Cars)
Marco Diaz (Star vs. the Forces of Evil)
Kaitou Kid (Detective Conan)
Shinya Kogami (Psycho-Pass)
Strange Man (Poptropica)
Clark Kent/Superman or Bruce Wayne/Batman (DC Comics)
Charlie Bucket (Charlie and the Chocolate Factory)
Gary the Gadget Guy (Club Penguin)
Prince Lir (The Last Unicorn)
TheOdd1sOut (YouTube)
Ichiro Ito (Every Little Thing)
Stanley Ipkiss (The Mask)
Blaze (Blaze and the Monster Machines)
Gale "Double G" Griffin (Game Shakers)
Ford Pines, Robbie Valentino, or Dipper Pines (Gravity Falls)
Connor/Haneul (Cubix: Robots For Everyone)
Bendy (Bendy and the Ink Machine)
Foo or Doctor Roberts (Harvey Beaks)
Rantaro Kiyama (Beyblade Burst)
Adam Davenport (Lab Rats)
Levi Grayson (Raven's Home)
Throttle (Biker Mice From Mars)
Nagito Komaeda (Danganronpa)
Ruki (Neopets)
Andrew Hanbridge (Little Witch Academia)
Prince Charming (Cinderella)
Junta Nakao (Another)
Fenwick Frazier (100 Things To Do Before High School)
Denzel Crocker (The Fairly OddParents)
Cedric the Sorcerer (Sofia the First)
Pizza Steve (Uncle Grandpa)
Marmaduke (Marmaduke (2010))
Deputy Peck (Sheriff Callie's Wild West)
Numskull, Dippy or Numpty (Dumb Ways to Die)
Crazy Dave (Plants vs. Zombies)
George (George of the Jungle (1997))
Chilly or The Wicked King (Doc McStuffins)
Leo (Caillou)
Oh (Home (2015))
Stoick the Vast (How to Train Your Dragon 2)
RS Mr. Conductor (Shining Time Station)
Marth (Fire Emblem)
Anpanman (Anpanman)
Bruce Thorburn (The Hooley Dooleys)
Ringo Starr (The Beatles)
The Cat in the Hat (Dr. Seuss/The Wubbulous World of Dr. Seuss)
Pen or Firey (Battle for Dream Island)
Doug Funnie (Doug)
Tarzan (Tarzan)
Viscount Raoul de Chagny (The Phantom of the Opera (2004))
Samson Herms (Super Samson Herms)
Frankie Valli (The Jersey Boys)
Link Larden (Hairspray (2007))
Roland Rat (Roland Rat)
Sooty (The Sooty Show)
Zidgel (3-2-1 Penguins)
Odus (Candy Crush Saga)
Sebastian Michaelis (Black Butler)
Klug (Puyo Puyo)
Pinocchio (Pinocchio)
Reiji Oyama (Power Instinct)
Andy (Feeding Frenzy)
Tishka (Train Tishka)
Austin Powers (Austin Powers)
Charlie B. Barkin (All Dogs Go to Heaven)
Sora (No Game No Life)
RJ (Over the Hedge)
Frank (3 Friends and Jerry)
Melvin Wiseheimer (Harvey Street Kids)
Big Top (Little Clowns of Happytown)
Matt Major (Parappa the Rapper)
Cooler (Pound Puppies)
T.J. Detweiler (Recess)
Tenderheart Bear (Care Bears)
Cuddles (Happy Tree Friends)
General Lee Outrageous (Sheep in the Big City)
Rick Raccoon (Shirt Tales)
Steven Universe (Steven Universe) (Both have Steven voice)
Bert Raccoon (The Raccoons)
Robbie Freeling (Poltergeist (1982))
Norman Babcock (ParaNorman)
Cole Sear (The Sixth Sense (1999))
Jackson Jekyll (Monster High)
Casper (Casper)
Barash/Wally/Wolliriki (Smeshariki/Kikoriki/GoGoRiki)
Gark (Counterfeit Cat)
Tito Dick (The Nutshack)
Danny Fenton (Danny Phantom)
Aaron Phillips (Instant Mom)
Michael (E.T.)
Babar the Elephant (Babar)
Ezekiel Zick (Monster Allergy)
Sora (Kingdom Hearts)
Soul Evans (Soul Eater)
Megamind (Megamind)
Zero Kiryu (Vampire Knight)
Peter Parker/Spider-Man or Miles Morales (Marvel)
Natsu Dragneel (Fairy Tail)
Izuku Midoriya (My Hero Academia)
Ichigo Kurosaki (Bleach)
Shiro (Voltron: Legendary Defender)
Shinji Ikari (Neon Genesis Evangelion)
Ron Stoppable (Kim Possible)
Mako Mankanshoku (Kill la Kill)
Yugi Mutou (Yu-Gi-Oh!)
Inuyasha (Inuyasha)
Percy Jackson (Percy Jackson: Sea of Monsters)
Pepe (Tecmo Stackers)
The Joker (Suicide Squad)
Diego (Dora The Explorer) (both are Mexicans)
Victor (Victor and Valentino)
Liam (One Direction)
Yogurt Cream Cookie (Cookie Run)
Justin (From Justin to Kelly (2003))
Sid (Sid the Science Kid)
Counterparts (Female Version)

 WARNING: You may add appropriate counterparts. But, do NOT delete any.
Ivy (GoAnimate)
Ivy (Soulcalibur)
G or Love (Kuu Kuu Harajuku)
Minerva Mink (Animaniacs)
Hazel (Little Charmers)
Kinu Himuro (Ghost Sweeper Mikami)
Sam (Totally Spies!)
Gwen Piper (Halloweentown (1998))
Honoka Yukishiro/Cure White, Mai Mishou/Cure Egret, Komachi Akimoto/Cure Mint, Inori Yamabuki/Cure Pine, Erika Kurumi/Cure Marine, Kanade Minamino/Cure Rhythm, Reika Aoki/Cure Beauty, Rikka Hishikawa/Cure Diamond, Iona Hikawa/Cure Fortune, Haruka Haruno/Cure Flora, Riko Izayoi/Cure Magical, Ichika Usami/Cure Whip, Hana Nono/Cure Yell, or Madoka Kaguya/Cure Selene (Pretty Cure; Arizona and Iona Hikawa are both polite)
Moxy (UglyDolls (2019))
E.D.M.B.B., Bon Bon, P.H.D.B.B., Drag Racer, Yang Q.T., or Black Tie (L.O.L. Surprise!; Arizona and P.H.D.B.B. are very smart)
hjpkay (Users)
Jennifer (Ghostbusters)
Ink (Happy Monster Band)
Queen Clarisse Renald (The Princess Diaries (2001))
Gidget (The Secret Life of Pets (2016))
Rebecca (The Sleeper (2012))
Stella (Trulli Tales)
Ariel (The Little Mermaid)
Charlotte LeBeouff (The Princess and the Frog)
Mercedes (Glee)
Portia Porcupine (The Get Along Gang)
Janet Darling (Clarissa Explains It All (1991))
Eleven (Stranger Things)
Charlotte (Making Fiends)
Milli (Team Umizoomi)
Belle (Beauty and the Beast)
Isabella (Annie (2014))
Clementine (Caillou)
Kaho Mizuki (Cardcaptor Sakura)
Jasmine Gunn (Cedarmont Kids)
Malory Archer (Archer)
Lisa Lopes (TLC)
Meg Boyd (Damn Yankees! (1958))
Mia (Boj)
Beyoncé (Destiny's Child)
Lena (Ducktales (2017))
Sweetie (PAW Patrol)
Cornelia Hale (W.I.T.C.H.)
Camila Cabello (5th Harmony)
Beca Mitchell (Pitch Perfect (2012))
Nancy Clancy (Fancy Nancy)
Rachel (Friends)
Natsuki (Doki Doki Literature Club! (2017 Game))
Zooter (Jungle Junction)
Girl in Water (Emperor of the North (1973))
Janet (Family Guy)
Ruby (Max and Ruby)
Penny Fitzgerald (The Amazing World of Gumball)
Iris (Sunny Bunnies)
Carrie (Carrie (1976))
Topaz (Trollz)
Portia (The Mighty B!)
Hermione Granger (Harry Potter)
Kat (Casper)
Lucy Heartfilia (Fairy Tail)
Glimmer (She-Ra and the Princesses of Power)
Stephanie Tanner (Fuller House)
Tess Nichols (27 Dresses (2008))
Naomi Clark (90210)
Rosita (Sing (2016))
Selena Gomez (Music artists)
Princess Jasmine (Aladdin)
Amy Gallagher (A Girl Like Her (2015))
Abby (Abby Hatcher)
Merryweather (Sleeping Beauty)
Maka Albarn (Soul Eater)
Little Red Riding Hood (2 Stupid Dogs)
Ms. Marvel (Marvel)
CJ Martin (100 Things To Do Before High School)
Pepper Ann (Pepper Ann)
Harley (Stuck In The Middle)
Nico Yazawa, Umi Sonoda, Kotori Minami, Dia Kurosawa, Riko Sakurauchi, You Watanabe, Setsuna Yuki, Kanata Konoe, or Ai Miyashita (Love Live!)
Lydia (Beetlejuice (1988)
Una Verse (Novi Stars)
LaBrea (Dino Babies)
Gillie (Harry and Toto)
Lisa (Ponyo)
Pearl Krabs (SpongeBob SquarePants)
Lotta Plump (Harvey Girls Forever!)
Pumpkin (Whisker Haven Tales with the Palace Pets)
Princess Peach (Mario)
Amy Rose (Sonic)
Toot Braunstein (Drawn Together)
Vana Glama (Sidekick)
Summer Penguin (Muppet Babies)
Butterbean (Butterbean's Cafe)
D.W. Read (Arthur)
Fluttershy, Sweetie Belle, or Lemon Zest (My Little Pony: Friendship is Magic/Equestria Girls)
Elvia (Kira Kira Pop Princess)
Maria (Monsters University)
Penny Peterson (Mr. Peabody & Sherman (2014))
Sally (Peanuts)
Penny (The Big Bang Theory)
Kelli Brooke Tomashoff (NYC Prep)
Nami (One Piece)
Star Butterfly (Star vs. the Forces of Evil)
Vaggie (Hazbin Hotel)
Emily (Thomas the Tank Engine and Friends)
Amy Duncan (Good Luck Charlie)
Zoe Trent or Penny Ling (Littlest Pet Shop)
Princess Amber (Sofia the First)
Mal (Descendants (2015))
Hildy Gloom (The 7D)
Penelope Pussycat (Looney Tunes)
Poppy (Trolls (2016))
Skylar (Girl vs. Monster (2012))
Hanon (Mermaid Melody)
Disgust or Joy (Inside Out (2015))
Shauntal (Pokemon)
Hatsune Miku (Vocaloid)
Sheep (WordWorld)
Hailey Anne (Yo-kai Watch)
Jessica Rabbit (Who Framed Roger Rabbit)
Mavis (Hotel Transylvania)
Starfire (Teen Titans/Teen Titans Go!)
Liv Rooney (Liv and Maddie)
Paige Olvera (Bizaardvark)
Ruby (Jewelpet)
Pipimi (Pop Team Epic)
Loopy (Pororo the Little Penguin)
Wonder Red (Super Why!)
Iris (Ruby Gloom)
Honey Lemon (Big Hero 6 (2014))
Oishi Kawaii (Oishi High School Battle)
Giggles (Happy Tree Friends)
Piddles (Hoops and Yoyo)
Juliette (Hyperlinked)
Kate (Kate & Mim-Mim)
Annie (Little Einsteins)
Pacifica Northwest (Gravity Falls)
Undyne (Undertale)
Hanna Marin (Pretty Little Liars)
Tinkerbell (Disney Fairies)
Gratuity "Tip" Tucci (Home)
Princess Unikitty (Unikitty!)
Ugga Crood or Eep Crood (The Croods)
Sophie Johnson (Every Witch Way)
Piper Hart (Henry Danger)
Stocking Anarchy (Panty & Stocking)
Marinette Dupain-Cheng/Ladybug (Miraculous: Tales of Ladybug and Cat Noir)
Shimmer (Shimmer and Shine)
Paw Pilot (Special Agent Oso)
Princess Isabel (Elena of Avalor)
Cleo Eastman (Invisible Sister)
Kayla Morgan (Cloud 9)
Tiffi (Candy Crush Saga)
Francine "Frankie" Elma Greene (Transformers: Rescue Bots)
Kitty Katswell (T.U.F.F. Puppy)
Nia Baxter or Chelsea Grayson (Raven's Home)
Veronica (The Fairly OddParents)
Ember Evergreen (Project Mc²)
Jojo Siwa (Dance Moms)
Fee or Princess Roberts (Harvey Beaks)
Marina (Zig & Sharko)
Kyoko Kirigiri (Danganronpa)
Dizzy (Super Wings)
Shantae (Shantae)
Chun-Li (Street Fighter)
Mai Kanzaki, Rin Shirayuki, or Kokomi Sakurai (Girls x Heroine!)
Harley Quinn (DC Super Hero Girls/Suicide Squad)
Starla (Blaze and the Monster Machines)
Sailor Moon (Sailor Moon)
Yasmin (Bratz)
Pearl (Steven Universe)
Ruby Ramirez (Rusty Rivets)
Rita (Jelly Jamm)
Addison (Zombies (2018))
My Melody (Sanrio/Onegai My Melody)
Candace Flynn (Phineas and Ferb)
Violet Parr (The Incredibles)
Gloria Glad (Richie Rich (1994))
Polvina (Sea Princesses)
Isa (Dora The Explorer)
Lina (Yin Yang Yo!)
Angelica Pickles (Rugrats)
Jessica (Rick and Morty)
Zoom Shine (Luna Petunia)
Ami (Hi Hi Puffy AmiYumi)
Adele (Sparkle Town Fairies)
Princess Leia (Star Wars)
Sheba (Tecmo Stackers)
Kiki Flores (The Puzzle Place) (both share those nationality)
Charlene (Victor and Valentino)
Audrey or Margaret (Regular Show)
Lambie (Doc McStuffins)
Summer Hugglemonster (Henry Hugglemonster)
Twinkle (Higglytown Heroes)
Etymology
Arizona name appears to originate from an earlier Spanish name, Arizonac, derived from the O'odham name alĭ ṣonak, meaning "small spring", which initially applied only to an area near the silver mining camp of Planchas de Plata, Sonora. To the European settlers, their pronunciation sounded like Arissona. The area is still known as alĭ ṣonak in the O'odham language. Another possible origin is the Basque phrase haritz ona ('the good oak'), as there were numerous Basque sheepherders in the area. A native Mexican of Basque heritage established the ranchería (village) of Arizona between 1734 and 1736 in the current Mexican state of Sonora, which became notable after a significant discovery of silver there, c. 1737.
There is a misconception that the state's name originated from the Spanish term Árida Zona ("Arid Zone").
Trivia
His nickname is "The Grand Canyon State".
He is the last contiguous state and his real birthday coinciding with Valentine's Day.
He has the same birthday with Oregon.
He is the first anti-villain from State Man according to his appearances.
Related Pages
Forums
Quotes
Main page: Arizona (State Man)/Quotes
Parodies

 WARNING: You may add parodies. But, do NOT delete any. Complete parodies list
Gallery
Main page: Arizona (State Man)/Gallery
Videos
Main page: Arizona (State Man)/Videos
External links
References
Community content is available under
CC-BY-SA
unless otherwise noted.