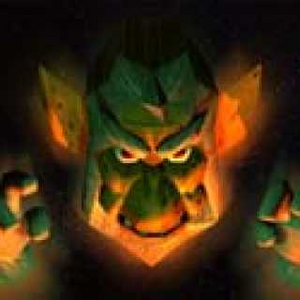 Andross is the main antagonist in Star Fox games.
Bio
Species:
Skin Color: Tan
Hair Color: Grey
Allies: Wolf O'Donnell (formerly), Leon Powalski (formerly), Pigma Dengar (formerly), Andrew Oikonny (nephew)
Enemies: Fox McCloud, James McCloud, General Pepper, Peppy Hare, Falco Lombardi, Slippy Toad, Krystal, Wolf O'Donnell, Leon Powalski, Pigma Dengar
Quotes
"I've been waiting for you, Star Fox!"
"You know that I control the galaxy!"
"It's foolish to come against me!"
"You will die, just like your father!"
"Now, you will feel true pain!"
"Ah, the son of James McCloud!"
"Those tin cans are no match for me!"
"I'm looking foward to this!"
"Ha, ha, ha! You can never defeat me!"
"I'll make those fools pay!"
Counterparts (Mario Version)
Counterparts (Star Fox Version)
Gallery
Community content is available under
CC-BY-SA
unless otherwise noted.